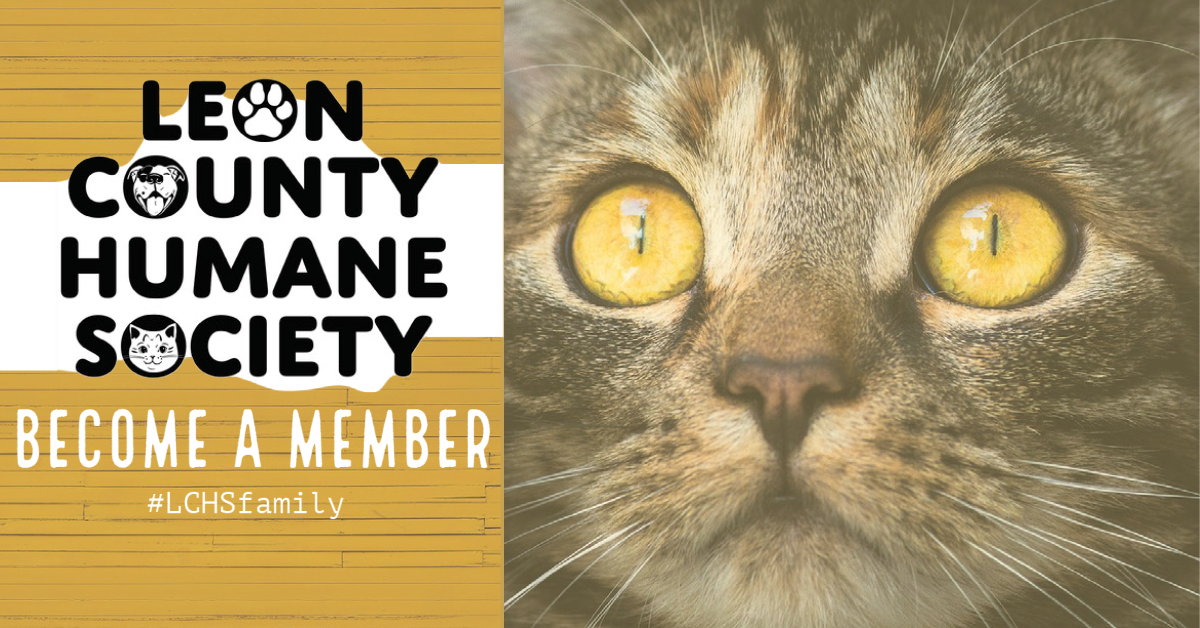 For 60 years, the Leon County Humane Society has thrived in its mission of animal rescue and rehabilitation thanks to the generosity of volunteers, donors, cat and dog fosters, businesses and others who work with us like family to help as many animals as possible in this community we call home.Like any family, LCHS is as strong as the members within it. And the more members we have, the more we can get done.
This week, we are kicking off a fall membership drive with an ambitious goal: To expand the membership of LCHS to 500 – a number that will greatly enhance our ability to match more families with homeless pets, advocate for animals in need, and educate the community about responsible pet ownership.
A larger membership base will provide a steady stream of resources so that we can help more cats, dogs and other animals in 2021 and beyond. Formed in 1960, LCHS is Tallahassee's largest no-kill, non-profit animal welfare organization.
We help anywhere from 800-1,000 animals annually, relying on donations and a family of amazing volunteers and area veterinarians. Each one of those animals we rescue is vetted and rehabilitated as needed – a process that can be lengthy and expensive. Membership dollars go toward these medical and shelter expenses.
As part of the membership drive, we are offering new membership opportunities with expanded benefits. This gives animal lovers in the community multiple ways to join the LCHS family and support our mission of rescuing and rehabilitating animals in need. Members get exclusive voting rights that help to shape the policies and procedures of LCHS. They also get great swag and area discounts from business supporters!
So, how can you help us reach our 500-member goal? Well, if you regularly donate to LCHS when you see a new rescue with urgent needs, consider "donating" by becoming a member. Memberships start at $40 and $60 for individuals.
If you have friends and loved ones who care about animals as much as we do, consider a membership for them as a gift this holiday season. We welcome our members as family, and you can take heart in knowing that your gift has a lasting and important impact.
Looking ahead to 2021, we know that our work will be more necessary than ever, and a larger membership base will ensure that we can step up to the call in the way that every animal deserves.
Learn more about membership here.