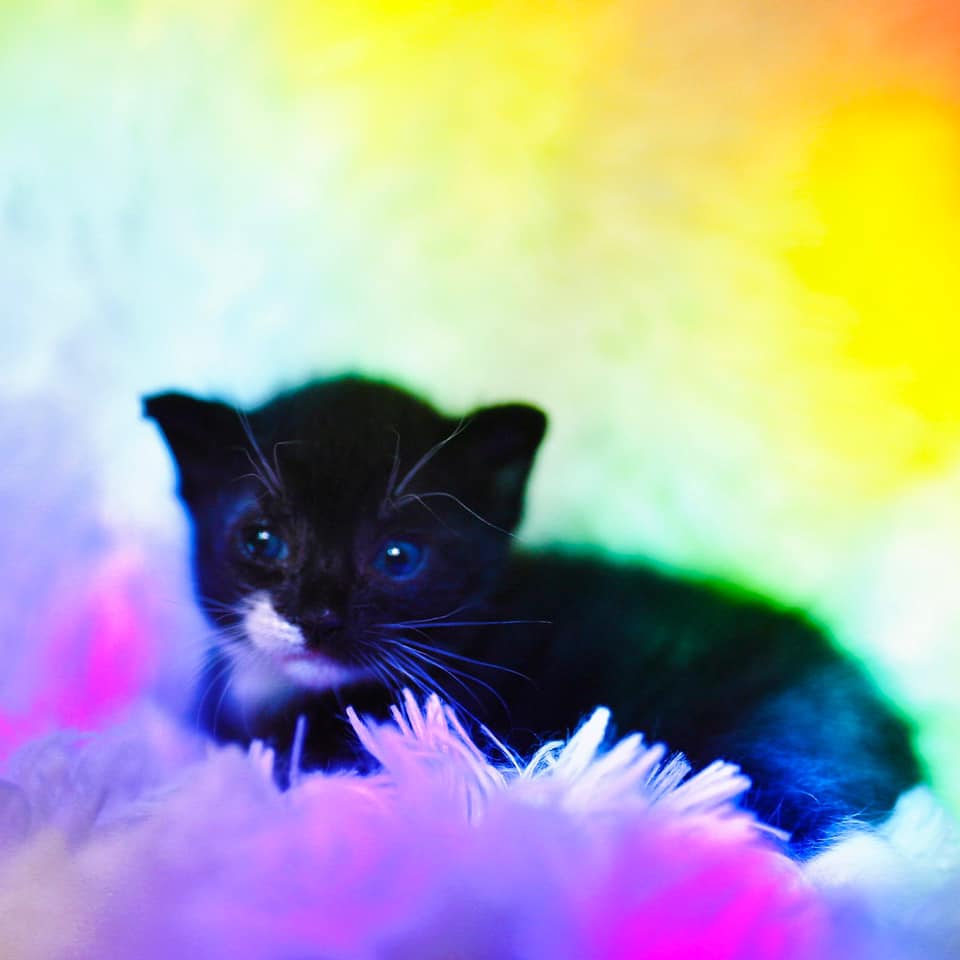 After this week, we have over 100 cats in foster care. One of the reasons kittens are tough on rescues is the amount of time they need to stay in foster. Oftentimes we are able to adopt out animals quickly, after some easy vetting. Maybe give them a week to recover from a spay before putting them up for adoption. But kittens, they can stay with us in foster care for up to two months, and if they were sick or underweight, sometimes longer. Two months can feel like forever, and we often look at the piles of supplies we have in the office and think to ourselves – it's not even possible to use it all! – but within a few weeks it dwindles back down.
When the supplies die down, it's harder to keep taking in kittens. When we already have 100 and they take up a foster for two whole months, it's hard to keep finding fosters. When our baby cat supply is low, it's hard to imagine accepting in more orphaned kittens with hungry mouths. We are limited in intake to the resources we have.
We promise each kitten in our program all medical needs necessary for their well being, food, and a foster home where they get the attention and care they need, because that's what they need. If we can't provide that at that time, we cannot take on another kitten. Please stay with us on our Mission Kitten Journey. So far it's going well, but to already be at 100 kittens before the end of April means that your support in the coming months will mean a world of difference in our mission to save as many as possible.
If you're able, please visit our Amazon Wishlist. All shipments can be sent to 413 Timberlane Road Tallahassee FL 32312And if you're ready to start fostering these adorable gremlins, please visit www.leoncountyhumane.org/get-involved/foster and know that each kitten you foster is a life you have helped save.
You can also click below to donate.