We're All Animal Lovers!
The people nominated and elected for board positions are those who have made a commitment as volunteers to serve in two year terms to help guide and provide vision for our organization.
Sandi Poreda
President
Sandi Poreda, APR, is the president of Bulldog Strategy Group, a local public relations firm that specializes in crisis management. Being the president of her company means she sets the office pet policy, which means at least one of her three rescue dogs - Charley, Brady and Ella - comes to work with her on a regular basis.
In addition to her work in the public relations industry, Sandi volunteers, fosters and fundraises for local animal rescue organizations; she also serves on the Board of Directors for the Capital Area Chapter of the American Red Cross. She earned her Bachelor's Degree from Florida State University, where she currently serves as an adjunct professor for the College of Communication & Information.
Sandi and her husband Jason met at the dog park (Charley was Sandi's dog and Brady was Jason's) and rescued a runaway dog on their first date (she was chipped and returned to her owner!). A few years later they found Ella... a few more years later Sandi named her company after Ella, and the rest is history.
---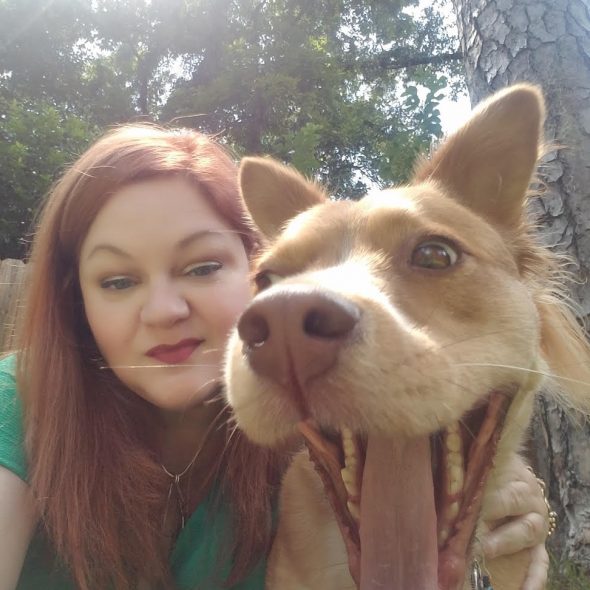 Laura Johnson
President-Elect
Laura came to Tallahassee in 1994 to attend Florida State University, and she loved the city so much that she made it her new home. She has worked for the local Florida Blue office for more than 15 years and has a long history of community volunteerism, beginning with the local shelter in her hometown of Crestview, Florida. She spent 10 years on the board of directors at Big Bend Cares and is an active volunteer with the TMH Animal Therapy Team and the Disaster Animal Response Team (when needed). Laura and her partner Brian have been volunteering at Humane Society events and fostering LCHS dogs since 2012 with the help of their furry "home team," including: Miho, their ornery rescue Siamese Cat from the Muskogee Co shelter, Wren the formerly feral rescue dog from Leon Co Humane Society, and Callie the Bainbridge Humane Society dog with whom Laura makes Animal Therapy visits.
---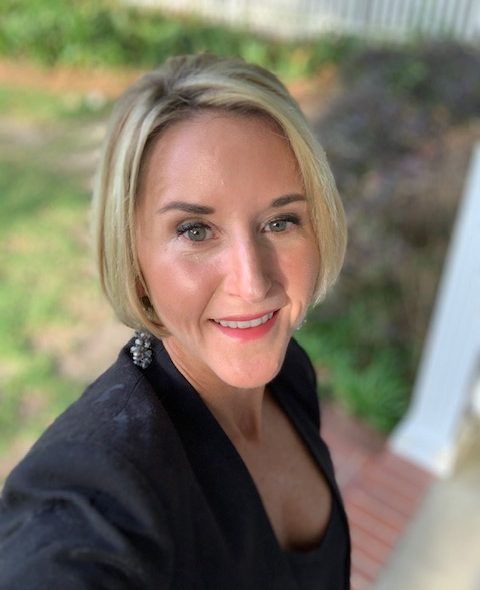 Shannon Colavecchio
Secretary
Fundraising Committee
Shannon Colavecchio is a longtime Tallahassee resident who is proud that all five of her "kids," human and furry!
She recently adopted two boys who love animals as much as she does, and has three rescue pups ages 1 through 6 — two of whom came from the Leon County Humane Society.
She fosters dogs regularly for LCHS and loves matching her fosters to the best families.
Shannon juggles her family with her jobs as a public relations associate managing director for the Moore Agency, and as a Regional Vice President with Arbonne - a company she chose in large part due to their commitment to 100% vegan and animal cruelty free products. A certified wellness coach, she also teaches group fitness. Lastly, she loves finding volunteer opportunities for her oldest pup, Sir Burpee, a rescue Maltese who is a certified therapy dog.
---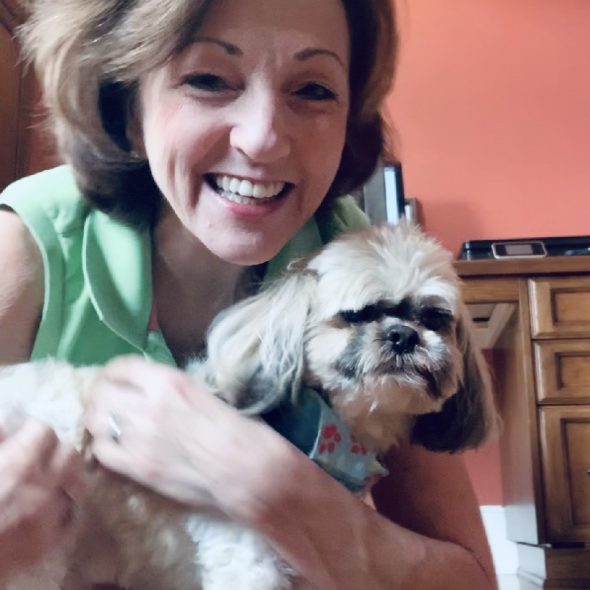 Debbie Hanerty
Board Member
Debbie Hanerty has been on the LCHS BOD since 2017. For over 4 years, Debbie has volunteered weekly at the Leon County Humane Society, assisting with reception and customer service. For the second year in a row, Debbie's co-chairing the LCHS Fur Ball, and she's opened her home to LCHS Donor Celebrations. She volunteered with the 2019 "Biggest Little Dog Rescue", at which time she met her first LCHS foster dog, Chester, who became a forever family member.
In addition to Chester, and her other rescue pup, Henry, Debbie has two sweet grandchildren, William and Andrew, who she cares for several times a week. Debbie has one beautiful daughter, Molly, with her husband, Mike, of 39 years.
During their life together, Debbie and Mike have lived in Ohio, Florida and Colorado. They've moved 9
times, most recently to Tallahassee to be closer to their daughter and grandchildren. We hope they choose to make Tallahassee their final destination!
During Debbie's professional career, a few of her titles have included travel agent and research assistant. Debbie also worked at Progressive Insurance for over 10 years. This is where she met her sweetheart, Mike.
Debbie's volunteer service is impressive with 5 years spent as a Docent at the Cheyenne Mountain Zoo in Colorado Springs, providing educational tours to schoolchildren and one year at The Cleveland Zoo. She's also spent significant time at Penitentiary Glen Wildlife Rehab, and Fieldstone Farms Therapeutic Riding Center. Besides working with animals, she volunteered at her daughter's various schools, usually in fundraising. She also did many stints as Hospitality Chairperson, hosting events for the various organizations.
As a true team player, we hope Debbie's most recent volunteer home, LCHS, keeps her coming back for many years to come!
---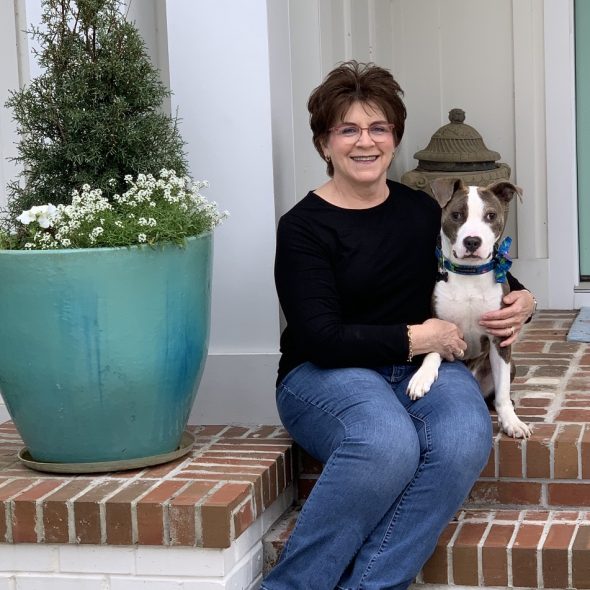 Melanie Donofro
Board Member
Dr. Melanie Donofro graduated from Auburn University School of Agriculture with a BS in Animal Science in 1979 and Auburn University College of Veterinary Medicine in 1983. She is a 2001 graduate of the Chi Institute of Chinese Medicine and Acupuncture, and received her Certificate from The Healing Oasis in August 2006 for veterinary spinal manipulation.
Dr. Melanie practices at Los Robles Animal Hospital in Tallahassee, FL which she opened in 1986. She concentrates on bettering the lives of all her patients by educating clients on their pet's care. She is especially passionate about caring for the geriatric population as "age is not a disease". She enjoys complex internal medicine cases along with dermatology and sports medicine. She believes in teaching preventive care to the owners of puppies and kittens to avoid some of the health problems that manifest as they age.
She has been a presenting sponsor of the Annual Fur Ball the last two years and looks forward to working closely with the board and volunteers of the Humane Society and considers it a great honor to be a part of this group.
She has one rescue dog, Huck and two house cats Sassy and Hamilton but has an extended pet family that are her patients.
---
Amy Roach
Board Member
Amy moved to Tallahassee 37 years ago from Greensboro, Fl. A small country town just west of Leon County. She began working at Florida State University in the Controller's Office for several years but then accepted a position with the Florida Department of Revenue, where she currently holds the position of an Auditor. She's been with the agency now for 35 years.
Amy's love of medicine for most of her life has afforded her a spot with Tallahassee Memorial Healthcare, where she began volunteering in the Emergency Department. She then was offered and currently holds a position in the Pediatric Department/Children's Center where she has worked for 13 years. She enjoys animals immensely and currently has two rescue kitties, Harley and Creamer and a rescue Miniature Schnauzer, Annie, with whom she loves and adores dearly. Amy has had animals her entire life and as she says, "I wouldn't know what it would be like to be without a pet in my life". Her parents even recognized her love of animals at a very young age and often teased her about being buried with dog and cat hair on her, for which she replied, " I think that's great and it's the only way to go out".
Paying it forward and helping others is something Amy strongly believes in and has had many years of volunteer work. Currently she is with the Capital Area Chapter of the America Red Cross in Disaster Services. A position she has held for the past 18 years. As a strong advocate for children, she has served with the 2 nd Judicial Circuit as a court appointed Guardian Ad Litem for 7 years. At the end of her time as a GAL, Big Bend Hospice welcomed Amy for several years on the team of volunteers in the very special position as a member of the Vigil Watch Team. A team that would be with patients in their final days of life. Amy has also been able to share some wonderful evenings with the Tim Tebow Foundation, Night to Shine events, celebrating people with special needs for a lovely Prom night.
Lastly, you can find her doing what she loves dearly, volunteering with the Leon County Humane Society. Working special events in support of adoptions, Amy can also be found volunteering at Tally Cat Café. The Café is in partnership with LCHS and houses beautiful kitties, all up for adoption. She always encourages everyone to come by and experience a relaxing atmosphere while getting lots of kitty cuddles and enjoying some wonderful drinks and pastries.
Celebrating her Native American Heritage, Amy also greatly enjoys attending Pow Wows, of the Eastern Band Cherokee Nation and Intertribal Pow Wows.
---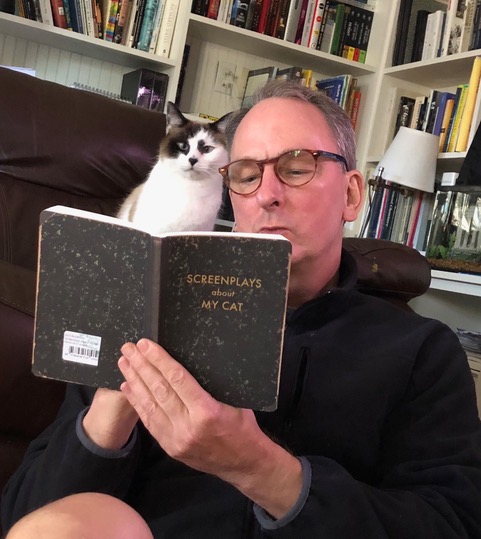 Russ Franklin
Board Member
Russ Franklin and his wife (Amy) and their three children have fostered kittens for LCHS for several years. They have three full-time cats: Monster, Creature and Pirate. Russ teaches creative writing and comic books at Florida State University. He is the former chairperson of Stuckey Timberland, Citizens Corporation and the W.S. and Ethel Stuckey Foundation. He has served on the boards of the Forest Landowners Association. He was a Wallace Stegner Fellow at Stanford University and a Kingsbury Fellow at FSU. He is the author of the novel, Cosmic Hotel.
---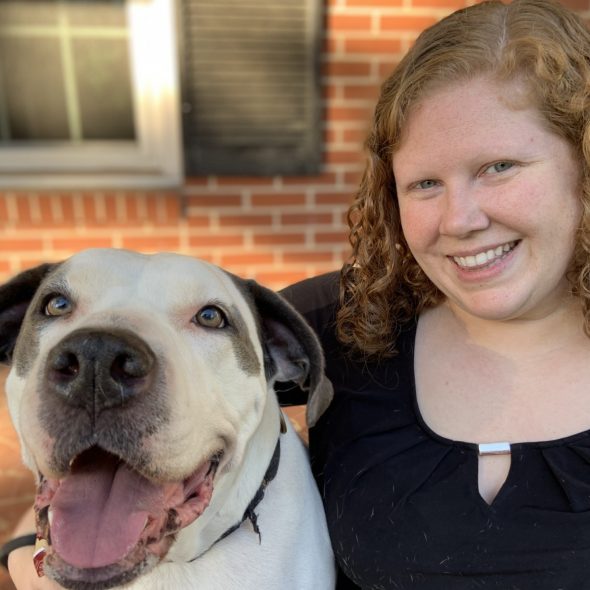 Mallory Davis
Board Member
Mallory Davis and her husband, James, began fostering shortly after they lost their bullmastiff, Gibbs, in 2014. Their first foster was a 175 lb English mastiff named Tank that needed a foster after opening a fridge and cleaning out the contents. Since then they've fostered over 30 dogs and have only failed twice, keeping Catan and Boss. In addition to fostering large dogs, Mallory volunteers with the kitty care program and serves on the Furball committee.
Beyond her work with the Leon County Humane Society, Mallory volunteers with the City of Tallahassee Animal Services as a Level 4 and playgroup volunteer. She is also a member of the Pilot Club of Tallahassee, serving in various board positions since 2014, including the state district level as the coordinator for the youth division, Anchor.
A graduate of Florida State University's Dedman School of Hospitality, Mallory has been in the hospitality industry for over 15 years and recently moved into human resources.
---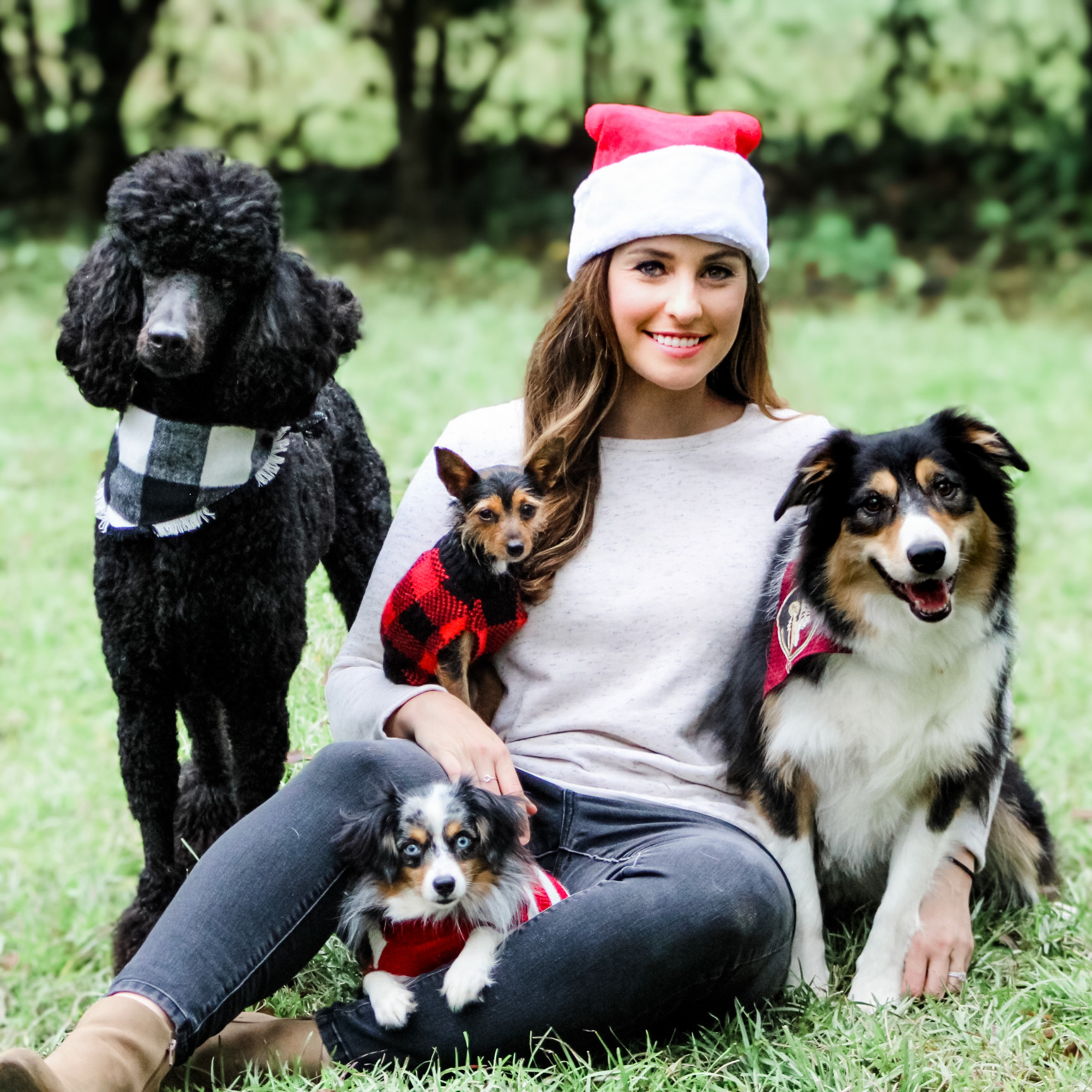 Jen Mickley
Board Member
Jen moved from Allentown, PA to Tallahassee, FL just a few short years ago. She is a Senior Human Resources Manager with Dollar General Corporation and oversees the Training & Development Initiatives for Supply Chain. Jen has had a passion for animals her entire life while growing up on a farm in Pennsylvania and found her passion for rescue after moving to Tallahassee. She has fostered over 20 dogs in 2020 and quickly became more involved in LCHS as the Co-Chair of the Fundraising and Development Committee.
In her free time, Jen likes to train and travel with her 4 dogs: Ellie (Standard Poodle), Semie (Border Collie), Tallie (Toy American Shepherd), and Roo (rescued tri-leg mix breed).
Jen and her dogs are actively involved dog sports/activities such as Barn Hunt, Dock Diving, Agility, Trick Dog, CGC, and Lure Coursing. Jen's favorite part of fostering is to bring the pups along for the ride to events to expose them to different environments and learn their interests as well.
---