We're All Animal Lovers!
The most reliable way to get in touch with any of our staff members is through email. You can also contact us via phone at (850) 224-9193 during office hours.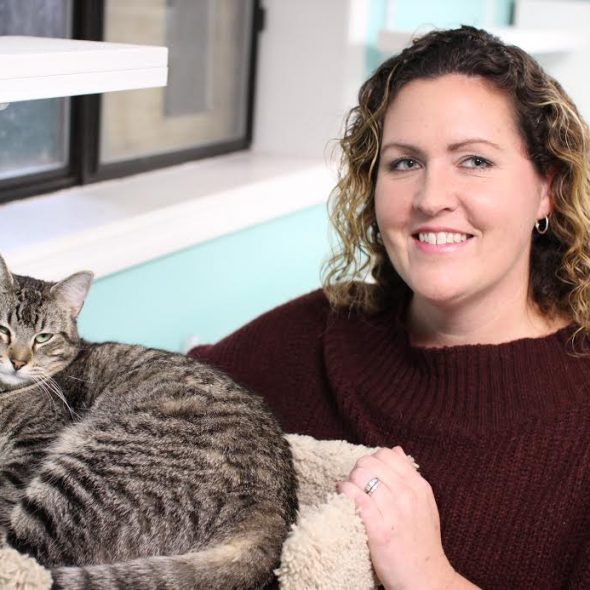 Lisa Glunt
Executive Director
I have been working in the animal field since graduating from FSU in 2002. Prior to working professionally with animals, I grew up riding and showing horses, volunteering at a private rescue in South Florida, and trying to save every turtle that crossed the road, every lizard that made its way into our house, and every kitten that our careless neighbors discarded over our fence.

During the summer months of my college years I managed a ranch in Ocala which was heaven for me! Now that I am a wife and mother, one of my greatest accomplishments is watching my own children display their love for animals. My oldest son can at any given time name every cat in the LCHS office and tell you about all of their personalities. It is very important to me that we teach our future generations to love and respect animals and in particular that they learn to understand the importance of spaying/neutering, adoption, and the proper care at every stage of an animal's life.
---
Amy Raddar
Dog Foster Program Coordinator
I have owned dogs all my life. I have a great respect for the love and loyalty these animals provide to their owners, and I am a staunch advocate for the humane treatment of all animals.

I have a special fondness for bulldog breeds, especially pit bulls, because these breeds are often misunderstood, mishandled, and misrepresented in the media. I have actively participated in statewide programs to educate the public about the crime of dog fighting, to rescue dogs from fight rings, and to offer a cash reward in Florida for tips and information that lead to the arrest of individuals who operate and/or participate in dog fighting rings. The most important job I have is rescuing dogs from shelters and cruelty situations.
---
Deidre Hatcher
Cat Foster Program Coordinator
Deidre knew from a young age she wanted to work with animals when she "grew up". At about 13, she began volunteering in veterinary clinics, and continued to volunteer at clinics and shelters for almost 10 years.

After graduating from FSU with a B.S. in Biology, she began working at Paws & Claws Veterinary Hospital, where she learned more about the animal rescue field through their rescue partnerships. After beginning to foster dogs in 2011, she knew that animal rescue was her passion.

"The thing that amazes me most about animals is their ability to forgive and move on, no matter what they have been through. The trust and companionship of a pet is unlike anything else. I am so excited to be working in a field I love so much, where I feel like I can make a difference in animals lives every day. I enjoy talking to and working with like-minded people, who also want to help the animals in our community."

---
Katie Stryker
Graphic Design and Marketing Coordinator
Katie acts not only as our Graphic Design and Marketing Coordinator, but also as Co-Owner at Tally Cat Cafe, our adoption partner. She spends most of her time helping get cats adopted, working on art and design projects, and documenting rescue stories.
She developed our current logo and acts behind the scenes, working hard to highlight all of the incredible work our team does while telling the stories of those without voices. She has five cats and two dogs with her husband Zac. One of those dogs is an LCHS hospice foster, Blue.
---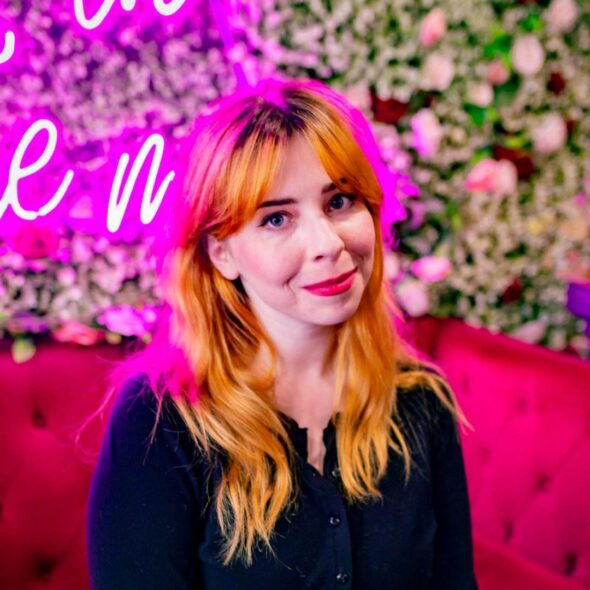 Courtney Kendrick
Volunteer Coordinator
Courtney originally partnered with Leon County Humane Society in 2017 when she co-founded Tally Cat Café and helped expand the cat program. Since then, she has fostered and helped find homes for over 1500 cats, a handful of dogs, and foster failed twice!
Now, Courtney is our Volunteer and Engagement Coordinator and she could not imagine a career outside of rescue. She is a lover of all animals and particularly enjoys helping acclimate cats and dogs that need extra reassurance and compassion.
Courtney and her husband currently are the proud parents of four cats and a dog, all of which they have either personally rescued as strays or have adopted from Leon County Humane Society.
---