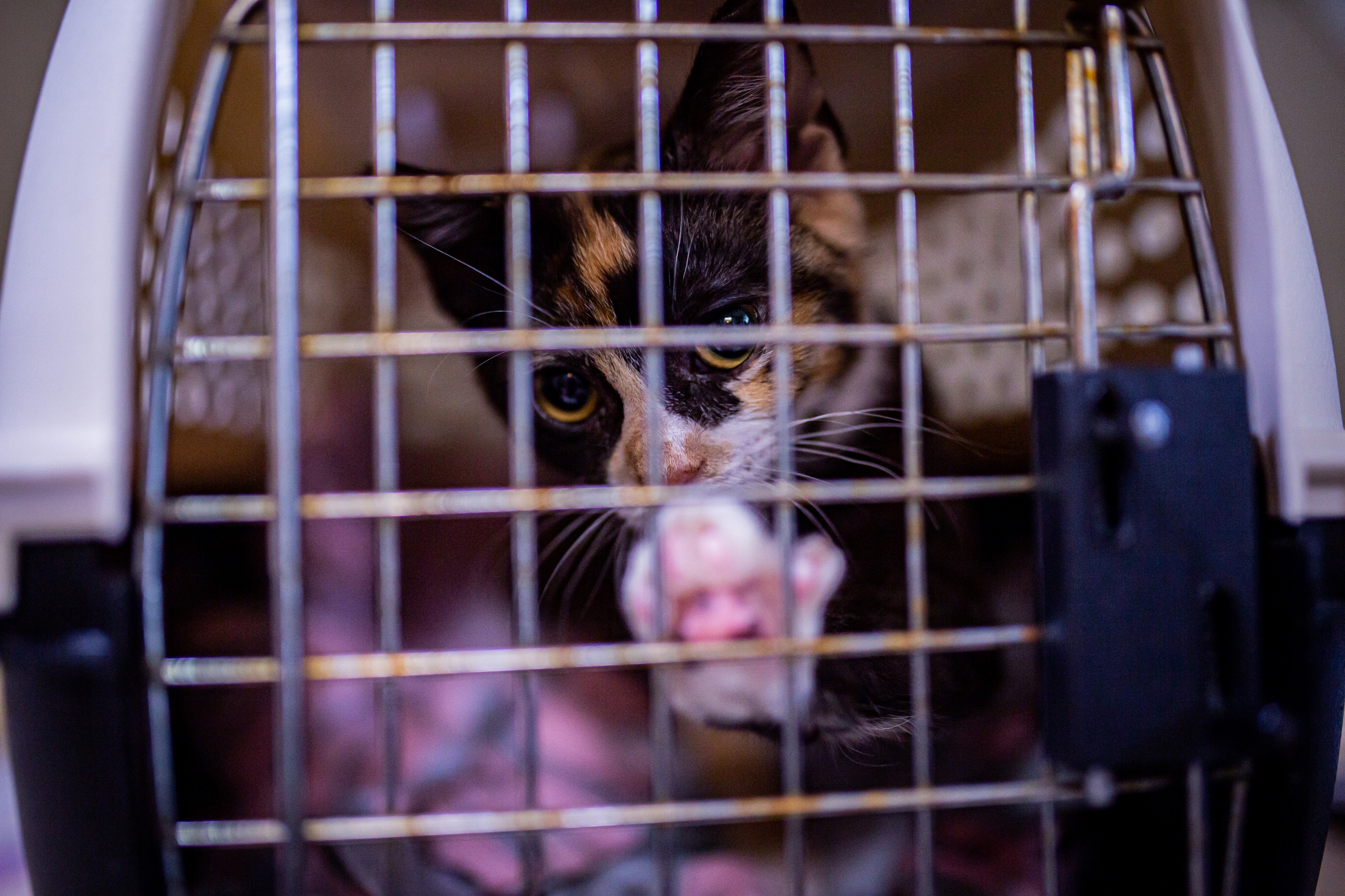 Amy Raddar has been a vital part of the LCHS staff for 12 years. Amy's dedicated her life to rescuing and advocating for animals while asking little in return. She comes in early, stays late, and works hard everyday to lead our Dog Program and save lives. 

Rescue must run in her blood, since Amy has two older sisters also involved in rescue. Sadly, Amy's sister, Jo Ann, has spent the last week fighting for her life against COVID19.

Jo Ann is passionate about her family, her dogs Libby and Amos, and the cats she's rescued and committed to placing with loving families. She's rescued and homed hundreds of cats over the years, and cares for them diligently; providing them veterinary care, spay/neuter surgeries, and a spot to live safely while they find their homes. 

In recent days Amy has had to wrap her head around the very real possibility of losing her sister to a heartbreaking illness. Amy also has a promise to keep to her sister that the animals in her family, rescued and otherwise, continue to receive the care that Jo Ann has been providing them.

Today 56 cats and kittens were transferred to LCHS from Jo Ann's rescue. Most of these kitties are spayed or neutered, and all are social thanks to Jo Ann's dedication. We do have about 20 kittens ranging in age from 4 weeks to 6 months in need of spay/ neuter surgeries and basic wellness care. The pandemic has caused many veterinary clinics to postpone non-urgent procedures and in this case, it's left us with two dozen unaltered kittens in need of foster while they wait for their appointments. 

Luckily, our vet partners: Paws and Claws Vet Clinic, Oakwood Animal Hospital have stepped up to help prepare these beloved cats for adoption. While helping fellow rescuers in times of crisis isn't new, stepping up to handle this situation allows us the opportunity to show one of our own just how much she means to so many. 

How can you help??? We need foster homes for a few of the cats to make their temporary stay with us more comfortable. We've got one friendly mom with four 4 week old babies, a small number of kittens displaying mild upper respiratory symptoms, and some adults who'd welcome a couch to crash on (and some ear scritches,) for a few weeks.

If you're an approved LCHS foster parent or you've recently applied to help, please email Deidre at dcarey@leoncountyhumane.org. If you're interested in fostering, please complete a foster application by clicking here. If you'd like to donate, click the button below. 

In recent months, we've welcomed several animals whose families have been impacted by COVID19. We've provided pet food to those in need. We are not strangers to the tragedy that this pandemic has had on our community and its pets, but this situation brings it too close to home.
Our thoughts and prayers are with Amy and her family, and our sincerest thanks goes out to everyone who makes our rescue endeavors possible.