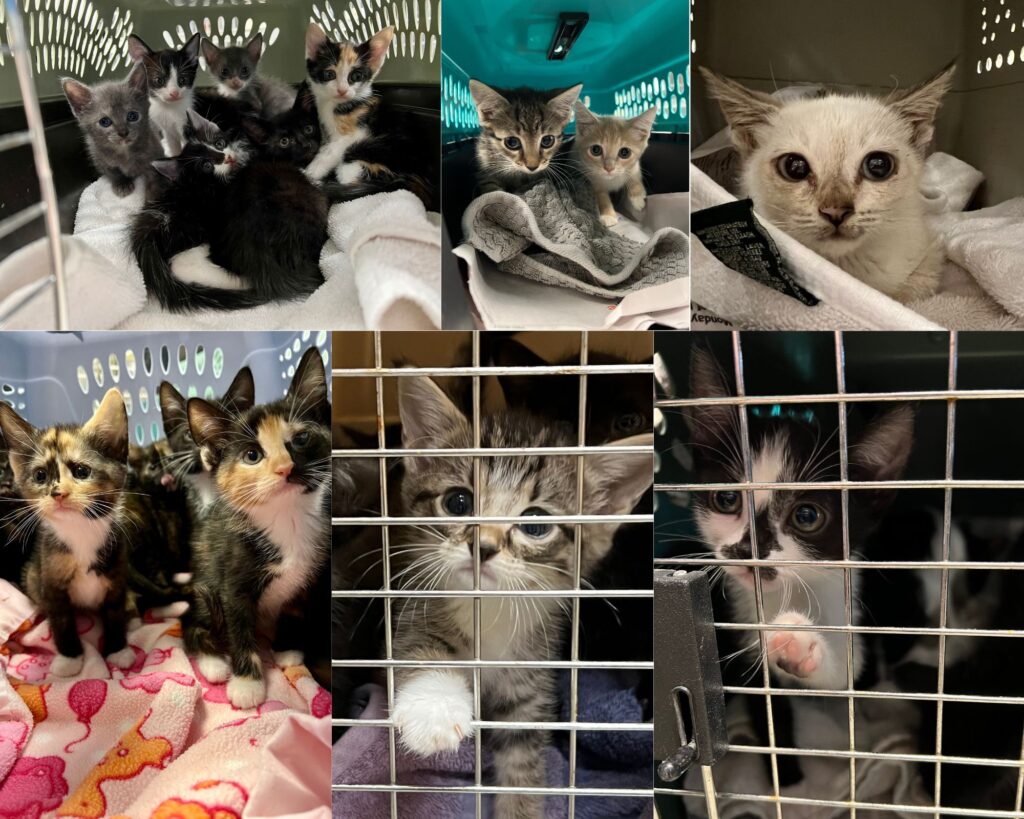 LCHS is Providing Relief After Hurricane Ian
When Hurricane Ian directed his sights on our neighbors to the south, staff members at LCHS closely monitored the storm's progress to gauge where help would be needed the most. Ian made landfall on 9/28/2022 and, as an emergency response partner with both the HSUS and the ASPCA, LCHS was contacted two days later to assist.
A couple of our staff members set out to transport dozens of kittens from Lee County Domestic Animal Services back to Tallahassee. 37 cats were brought into our program, all between the ages of 2 and 7 weeks, with the exception of one Mama. It was vital for the Lee County shelter to place their most vulnerable felines with alternative rescues so shelter staff could focus on reuniting animals who had gone missing in the storm with their owners. What we have learned from storms of Ian's magnitude in the past is that many families in the affected areas will be faced with the decision to surrender their animals to shelters once the damage is assessed, and surrounding shelters are preparing for an influx of new intakes.
Although our first trip to Ft. Meyers is complete, plans to return are already in motion, and they will need our support in the weeks and months to come. The need is great, and LCHS is honored to answer the call for service to our friends in rescue.